News
Julianne and Derek on Rachel Ray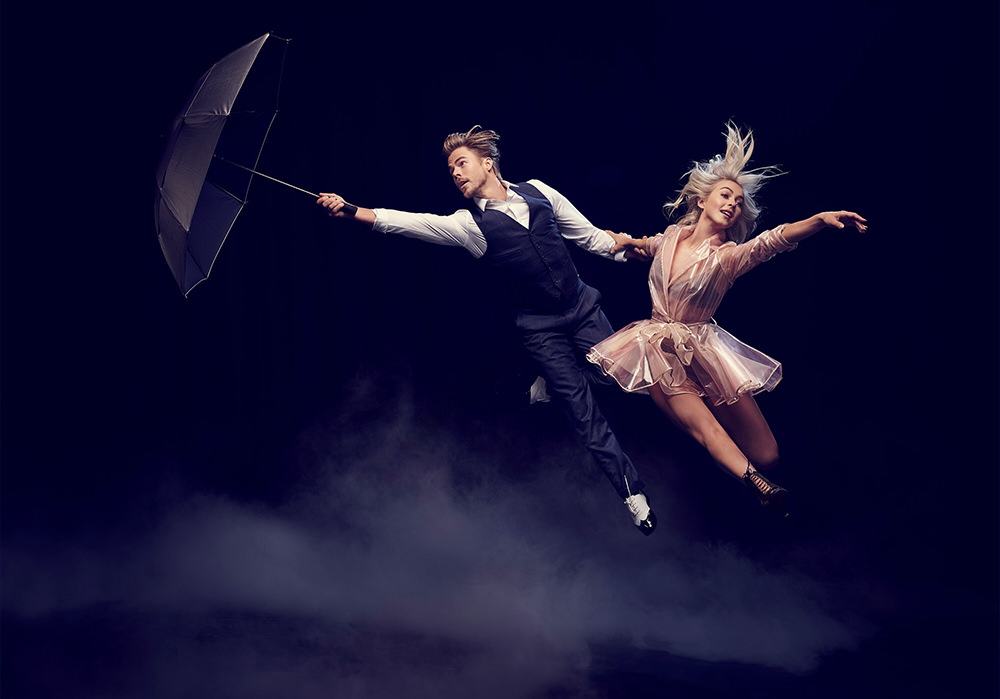 Not everyone can dance like Julianne and Derek Hough (we wish!), and when they do dance together, as they did entering our set, it's pretty captivating. So of course Rach had to ask:

Rachael Ray:
"Do you really roll like that at home? Are you all just throwing each other around the living room, or what?

Derek Hough:
I'm the only boy, so I call my sisters a beautiful hurricane -- they'll be dancing on tables and kicking lamps over while I just watch after the kids and make sure they don't get hurt!

Julianne Hough:
Yea, we call him "Grandpa Hough" because he's always so worried!

As if that sibling banter above wasn't funny enough, Rach asks what their favorite Disney characters are (because they're Disney-obsessed!), and Julianne came out of left field with this one:

Julianne Hough:
Ariel, but I think Derek's first crush was Nala, wasn't it?

Derek Hough:
Nala?! No, Jasmine!

Oh, those two. Watch the video above to hear more about their plans to co-host the Disney holiday parade, and if you love to see this hilarious sibling duo dance, be sure to check them out on their Move Beyond Tour!

Tickets are on sale now. The tour will kick off April 19th in Akron, OH and continue through 49 cities including Chicago, Boston, New York, Nashville, Los Angeles, Las Vegas and more before concluding in Santa Rosa, CA.